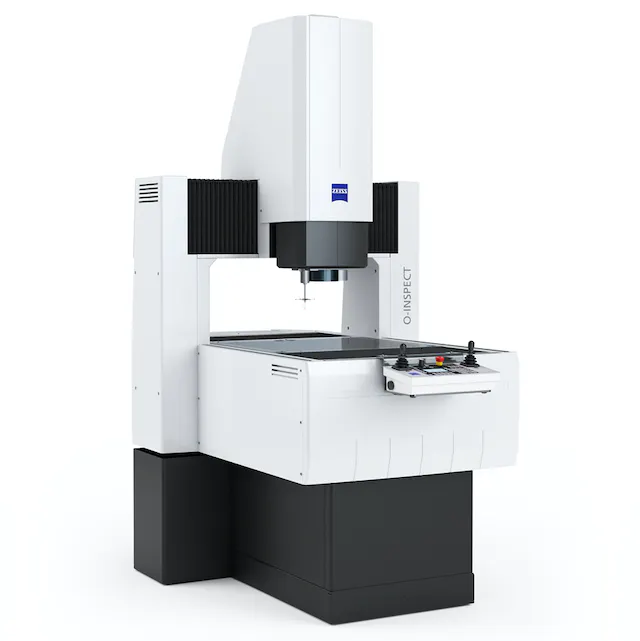 Zeiss O-Inspect multi-sensor CMM supports comprehensive contact measurement as well as optimized image field. This versatile measurement machine's numerous capabilities guarantee flexibility in handling a wide variety of part sizes and small characteristics.

Others: Micro Vu Comparitor  14″ W/Digital Readouts and Edge Computation, Mitutoyo 14″ Vertical Comparator, Scherr Tumico 14″ Horizontal Comparator, Micro Vu Comparator MD-1
We also support a large attended gauge crib including most standard measuring equipment calibrated to the requirements of ISO-10012.